OTJ Authors
Mike Lomas
Dr. Mike Lomas is a graduate of University College, Durham University, where he obtained a BA in History and a Postgraduate Certificate in Education. In 1990, Dr. Lomas was awarded a Ph.D. for his thesis on brass and wind bands in southern England between the late eighteenth century and c.1900. Dr. Lomas has studied trombone with Mike Carton and Donal Bannister and is active as a semi-professional player across a large swathe of south-west England. Currently, he is a teacher of brass instruments for Wiltshire Music Service, Marlborough College and St. Mary's School, Calne.
OTJ Reviews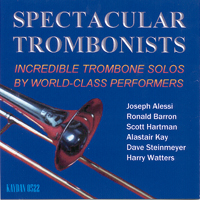 By
Mike Lomas
• April 08, 2003
Compiled from a number of previously-issued discs, the six tracks on this CD showcase six virtuoso players at the very top of their form.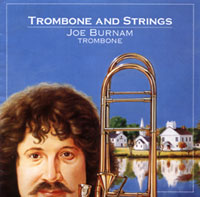 By
Mike Lomas
• April 15, 2002
The trombone soloist, Joe Burnam (principal trombone of the Turin Radio Symphony Orchestra) can be proud of this CD. It showcases a great deal of new and substantial music, some of it commissioned by Burnam, which might form the basis for an interesting recital.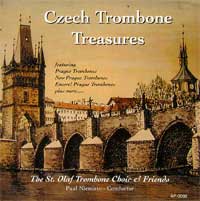 By
Mike Lomas
• April 28, 2001
This CD could be a valuable introduction to the sort of music played by Czech trombone choirs, and in particular showcases the contents of Blahnik's three volumes of arrangements of trombone choir music: "Prague Trombones," "New Prague Trombones" and "Encore! Prague Trombones."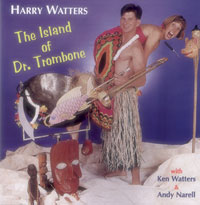 By
Mike Lomas
• November 15, 2000
This CD consists of a collection of what one would describe as easy-listening jazz numbers with a tropical feel, featuring Harry Watters, jazz trombonist with the Army Blues.