The OTJ is introducing Member Accounts, a way for you to create a secure login for contributing curated content to the Online Trombone Journal. We are starting with Trombone News and will expand later this year to additional crowd-sourced content.
To create your OTJ Member Account we will ask for your full name (this is displayed as the author for content you add when logged in, such as news items), an e-mail address (used for login, never exposed or shared), and a password (used for login, stored securely and not readable by the OTJ team). After account activation you can optionally extend your profile information to include your telephone number and mailing address (never shared on our site or with third parties).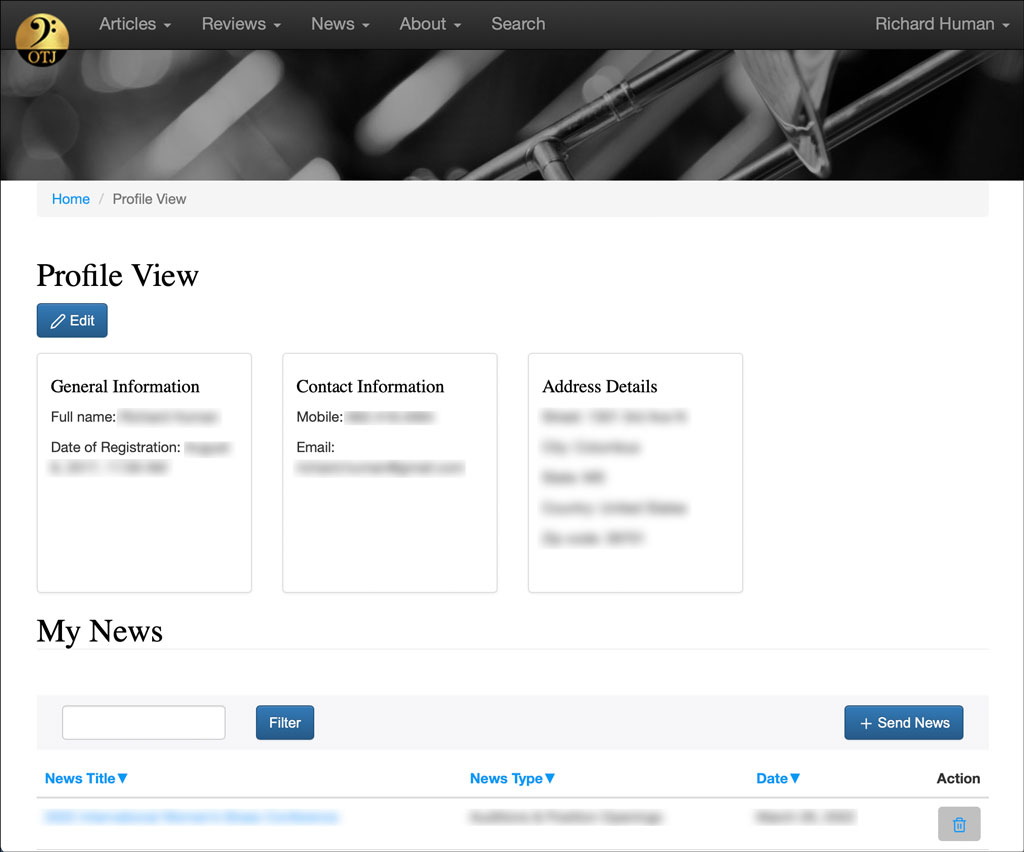 Your OTJ Member Profile page (visible only to you) will include your name, date of registration, phone number (if added), email address, mailing address (if added) and the list of content you have added when logged into your account. OTJ Members can update their profile or change their password at anytime.