OTJ Development Team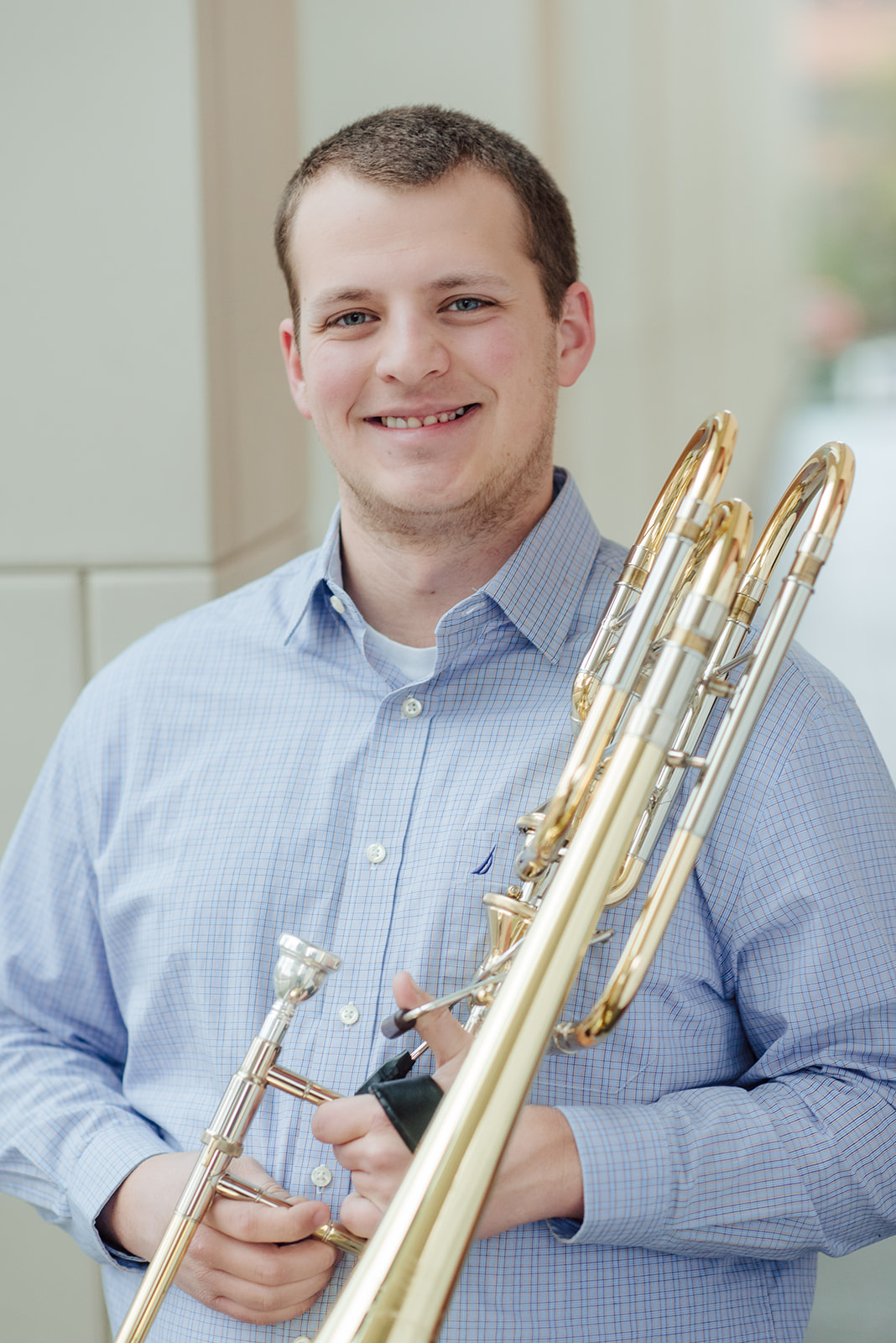 Thomas Axton
Thomas Axton is a bass trombonist currently pursuing his Bachelor of Music Education at Mississippi State University, graduating in the Spring of 2020. He has performed in masterclasses with Peter Steiner, the USMA-West Point Trombone Ensemble, and Dr. Cory Mixdorf. At MSU he is a member of the Wind Ensemble, Trombone Octet, and Trombone Troupe. In addition to trombone performance, he also enjoys composing and playing sousaphone for the MSU Dixieland Jazz Band. Thomas intends to earn his M.M. and D.M.A., ultimately leading a collegiate trombone studio and performing in the orchestral world.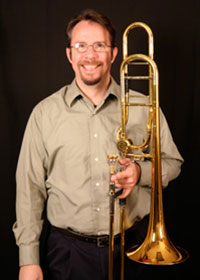 Richard Human, Jr.
Richard Human, Jr. is the Associate Professor of Trombone at Mississippi State University where he teaches applied trombone, trombone studio classes, conducts the Mississippi State Trombone Troupe and Freshman music Theory. He has performed across the southeast as a soloist, chamber and orchestral musician and is currently principal trombone of the Starkville Symphony and a member of the MSU Faculty Brass Quintet. He holds the B. M. Ed. from Augusta State University, the M. M. in trombone performance from Bowling Green State University, and the D. A. in trombone performance and orchestral conducting from Ball State University. His trombone teachers include Aarvard Larson, David Vining, Paul Hunt and John Seidel.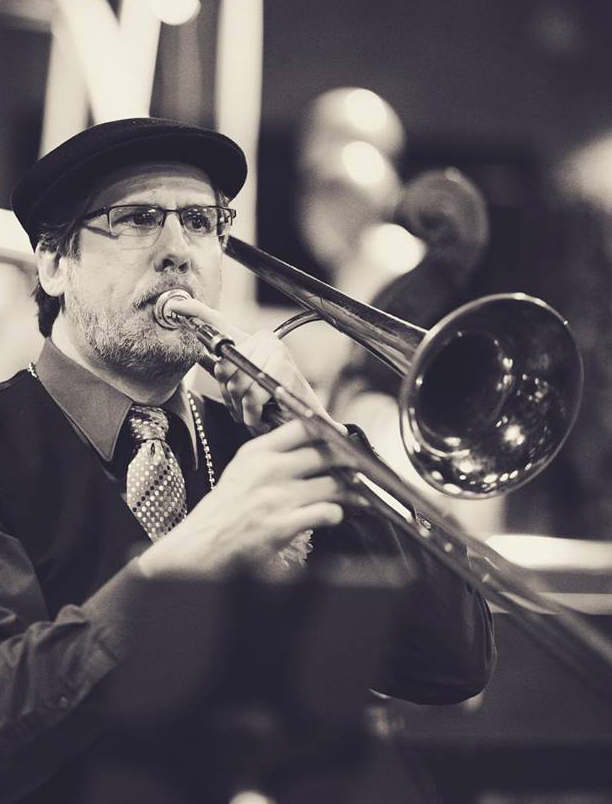 David Wilken
Dr. David Wilken is Program Director for MusicWorks Asheville, an El Sistema program in Asheville, NC. He earned a bachelors in composition from Illinois Wesleyan University, a masters in jazz studies from DePaul University and a doctorate in trombone from Ball State University. He teaches music at Brevard College. He directs and plays lead trombone with the Asheville Jazz Orchestra and is the conductor of the Land of the Sky Symphonic Band.