OTJ Authors
Dean Olah
Trombonist Dean Olah performed with the Perrysburg Symphony, the Academy Brass, the North Carolina Brass, the Raleigh Jazz Orchestra, the Raleigh Symphony, Durham Symphony Orchestra, Fayetteville Symphony, Tar River Symphony, Carolina Philharmonic, Long Bay Symphony, Casablanca Jazz Orchestra, and the Moonlighters Big Band. He currently is the principal trombonist and assistant conductor of the Guam Symphony Orchestra.
Dr. Dean Olah joined the faculty of the School of Education at The University of Guam in 2015 after teaching at Campbell University in North Carolina for five years. He completed his undergraduate and graduate studies in music education at the University of Toledo, received a Master of School Administration (MSA) degree from Campbell University and holds a ddegree of Doctor of Education (Ed. D.) from North Carolina State University in the School of Technology Engineering and Design. Additionally, he is a licensed A+ and Network+ Computer Technician, a Microsoft Certified Systems Engineer (MCSE) and Trainer (MCT).
OTJ Reviews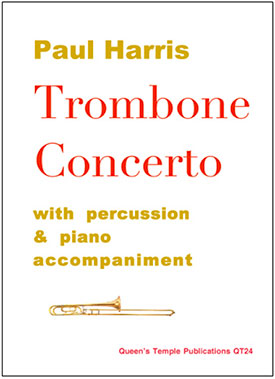 By
Dean Olah
• October 11, 2022
Paul Harris has developed an international reputation as one of the top music educators and composers in the UK. Overall, he has provided a challenging yet pleasing concerto in three movements that will fit nicely in any recital setting. The movements can be performed stand-alone or as a full work.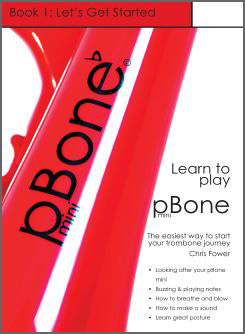 By
Dean Olah
• August 31, 2022
Establishing a solid foundation is essential to success in skill development, especially when a child begins a possible life-long musical quest to learn a brass instrument. The pBone company and Chris Fower continue to impress with wonderful resources to supplement their fine line of fun instruments.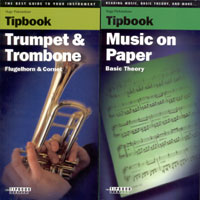 By
Dean Olah
• September 23, 2003
The intended audience for the Tipbook
Trumpet & Trombone
is students, their parents and amateur musicians. However, there is such vast information and details covered in this slim 132 page book that trombone or trumpet players of any level would enjoy reading it.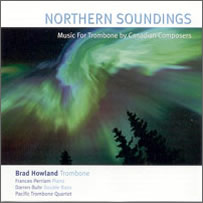 By
Dean Olah
• April 20, 2003
Northern Soundings
is a fine recording of both solo and ensemble music for trombone by Canadian composers.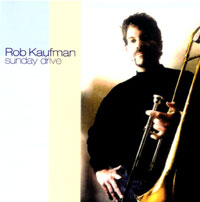 By
Dean Olah
• April 15, 2002
For fans of both smooth jazz and trombone or for listeners looking for an introduction to this mellow music, this CD is a must.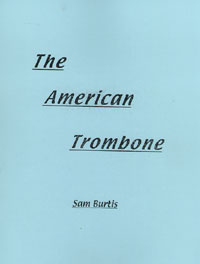 By
Dean Olah
• January 06, 2002
The charter of his book is to produce a total trombone technique that works equally well in American idioms such as Jazz, Pop and the various Afro-Cuban styles, as well as the more traditional Western European orchestral situations.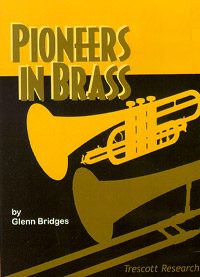 By
Dean Olah
• October 24, 2001
Pioneers in Brass
, first published in 1965, is a collection of profiles and photographs of the prominent brass players of the early 20th century. Previously released in three print editions, it is now available on a CD-ROM format that includes original recordings.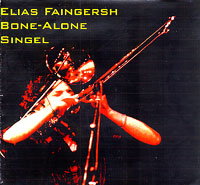 By
Dean Olah
• September 20, 2001
Elias Faingersh is obviously a talented and creative trombonist who has explored his own musical personality to produce these compositions. This CD is not the typical recording of mainstream trombone music.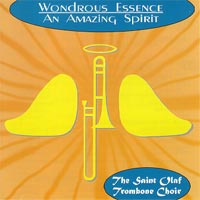 By
Dean Olah
• June 12, 2001
The undertaking of recording a CD of trombone students is a terrific idea that undoubtedly is an invaluable learning experience for all involved. The production responsibilities appear to be handled solely by the students. Projects like this should be part of every major music education curriculum and Mr. Niemisto needs to be commended on his initiative.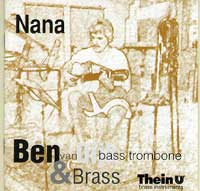 By
Dean Olah
• February 18, 2001
Nana, the Spanish word for lullaby, may seem like a misnomer for a CD of a bass trombonist, but with help from a collection of world-class musicians, Ben van Dijk has excelled at presenting his horn as a truly melodic instrument worthy of this title.