OTJ Authors
Peter Tijerina
Peter Tijerina is an acclaimed trombonist, composer, and educator in both jazz and classical music worlds. In his undergraduate studies, Peter studied classical and jazz trombone at Eastern Washington University (EWU) and soon after received an invitation to pursue his Master's degree in Jazz Studies at Michigan State University (MSU) to study trombone with Michael Dease. Upon graduating, he joined the renowned jazz program and jazz trombone studio at the University of Illinois at Urbana-Champaign (UIUC), where he is currently finishing his Doctor of Musical Arts (DMA) in Jazz Performance, under the direction of trombone legend Jim Pugh.
As a jazz and commercial trombonist, Peter has performed with Milonga and Son Dulce latin bands, the Sun Messengers, The Katie Flynn Cabaret, and the Lansing Symphony Jazz Band. As a classical trombonist, Peter has given solo trombone recitals, performed with various chamber ensembles and orchestras, including the Olympia Symphony Orchestra, Coeur d'Alene Symphony, Illinois Modern Ensemble, and Urbana Pops Orchestra.
Peter currently teaches at Lincoln College and has previously coached students and led courses at the Brevard Jazz Institute and the MSU Big Band Symposium. He has written commissioned arrangements for universities across the United States, for icons of contemporary jazz, including Ulysses Owens Jr.'s New Century Big Band, and for his nonet, which occupied a monthly residency (before the pandemic) at The Iron Post in Urbana, IL. Peter is an Outside in Arts artist.
OTJ Reviews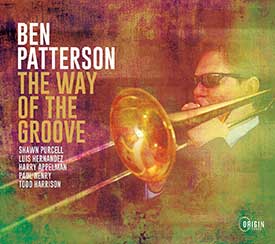 By
Peter Tijerina
• October 03, 2022
This lovely album is sure to entertain a wide variety of listeners, including lovers of trombone, jazz, funk, and rock. "The Way of the Groove" is certainly a staple in today's groove-based musical world.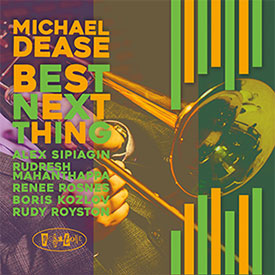 By
Peter Tijerina
• September 10, 2022
With its wide variety of excellent musicians and compositions, this album delivers something appetizing for every jazz lover. It's very much in the spirit of jazz improvisation and is the "Best Next Thing" when it comes to jazz recordings.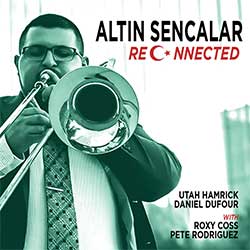 By
Peter Tijerina
• February 01, 2022
Getting in touch with one's heritage is a key component to fully understanding oneself and trombonist and euphoniumist Altin Sencalar has done just that with his latest jazz album,
Reconnected
.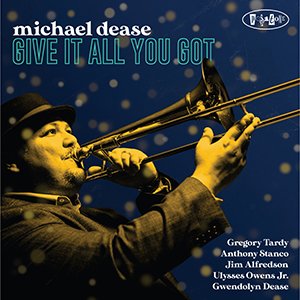 By
Peter Tijerina
• December 15, 2021
This album is for the listener who wants to experience a series of accessible and full-hearted jazz music, jam-packed with modern bebop, blues, and gospel playing from top-tier musicians.