OTJ Authors
Michael P. Atkinson
Michael P. Atkinson is a New York City-based conductor, arranger/orchestrator, and instrumentalist who collaborates regularly with artists at the vanguard of cultural life. In 2019, Michael led The Knights and BalletCollective in Faraway - a night of music and dance that included world premieres of works by American composers Paul Moravec and Judd Greenstien, choreographed by Preston Chamblee and Troy Schumacher. Michael has also conducted the world premieres of New York City Ballet in the world premiere of Justin Peck's Year of the Rabbit, and Everywhere We Go - both of which Michael also orchestrated in collaboration with composer Sufjan Stevens. Michael also led the premiere of Sufjan Stevens' BQE for film and orchestra, in celebration of the 25th Next Wave Festival at the Brooklyn Academy of Music.
Highly sought after for his innovative and colorful arrangements/orchestrations across many genres, Michael's work has been performed by Orlando Philharmonic Orchestra, The Knights, San Francisco Ballet, A Far Cry, Bridgeport Symphony Orchestra, Australian Chamber Orchestra, Vienna Opera Ballet, Pacific Northwest Ballet, Dutch National Ballet, Grammy-winning trio I'm With Her, Aoife O'Donovan, Royal Norwegian Ballet, Flanders Opera Ballet, Amsterdam Sinfonietta, Live from Here with Chris Thile, and during the 2019 Nobel Laureate Banquet. Michael worked closely with South African artist William Kentridge to create the score for The Head and The Load, a theater piece written to commemorate the forgotten lives lost on the African front during World War I.
Hailed by the New York Times as an "excellent [French] hornist," Michael maintains an active career as an instrumentalist who has appeared with, among others, the New York Philharmonic, Orchestra of St. Luke's, American Symphony Orchestra, International Contemporary Ensemble, Orpheus Chamber Orchestra, St. Paul Chamber Orchestra, numerous Broadway shows (including Wicked, Disney's Aladdin, My Fair Lady, Sunset Boulevard, South Pacific). A member of The Knights since 2010, Michael serves as both solo hornist and on the Board of Directors. Michael holds a B.M. and M.M. from The Juilliard School.
OTJ Reviews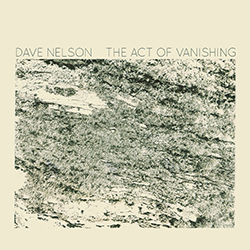 By
Michael P. Atkinson
• December 31, 2020
This is a sonically beautiful album, full of polished performances, each painted in unique instrumental colors which are radiant, perfectly balanced, and always well-situated in the stereo image, thanks to Nelson's sensitive engineering