Recordings
Smile: A Review
Smile. Carol Jarvis, trombone. 2011 Divine Art Recordings Group DDV 24150. Compact Disc. Total time 63:00. Frank Loesser: What Are You Doing New Year's Eve?, Ned Washington: When You Wish Upon A Star, Roderick Dunk: Carol's Tune, Morgan Lewis: How High the Moon, Jimmy Van Heusen: Polka Dots and Moonbeams, Jimmy Van Heusen: But Beautiful, Duke Ellington/Juan Tizol: Caravan, Jan Sandström: Sång till lotta, Cole Porter: Night and Day, Burt Bacharach: Alfie, Mel Purves: For Absent Friends, Zequinha Abreu: Tico-Tico, Barry Booth: Principal Uncertainty, Chic Corea: Spain, David Mann: In the Wee Small Hours of the Morning, Charles Chaplin: Smile.
Smile is trombonist Carol Jarvis's 2010 debut release. This album is remarkable for a number of reasons, notably Jarvis's impeccable trombone playing and the lush, colorful arrangements. Even more impressive is the story that accompanies the circumstances around its creation. In 2004 Jarvis was diagnosed with Hodgkin's Lymphoma and began undergoing different treatments lasting for nine years. In the midst of these health issues, Jarvis managed to continue actively performing music, including recording this album.
Smile mostly shows off Jarvis's lyrical side. The bulk of the individual tracks feature Jarvis's ballad playing with the backing of an orchestra plus rhythm section. Most of the arrangements are of well known standards ably written by Rod Dunk and Barry Booth, among others. Jarvis's playing throughout the entire album is both expressive and technically flawless and the arrangements are all masterfully composed.
The broad theme of Smile is mellow, although there are also some tracks that offer contrast. Dunk's upbeat arrangement of Chick Corea's Spain is one hot track in the midst of "sweet" charts. Others, such as Jan Sandström's Sång till Lotta for trombone and piano, offer textural contrast. There is little solo improvisation throughout the album, but Jarvis does ad lib in spots and solos by pianist Barry Booth, who also wrote many of this project's arrangements, are notable highlights in Smile. Overall, this is an enjoyable album and worth picking up for fans of lyrical trombone ballads with lush, orchestral sounds.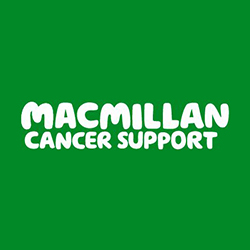 The original release of Smile in the UK raised funds for the Macmillan Cancer Support, an organization dedicating to improving the lives of individuals affected by cancer. In Ms. Jarvis' own words: "A cancer diagnosis doesn't have to be a death sentence. It can be a very dark and lonely place, but it also opens your eyes to the world. If anything, my life is so much better since that diagnosis as I don't take anything for granted anymore and treasure even the smallest things."
Your browser does not support the audio element.

When You Wish, Washington

Your browser does not support the audio element.

Spain, Corea

Your browser does not support the audio element.

Sång till lotta, Sandström